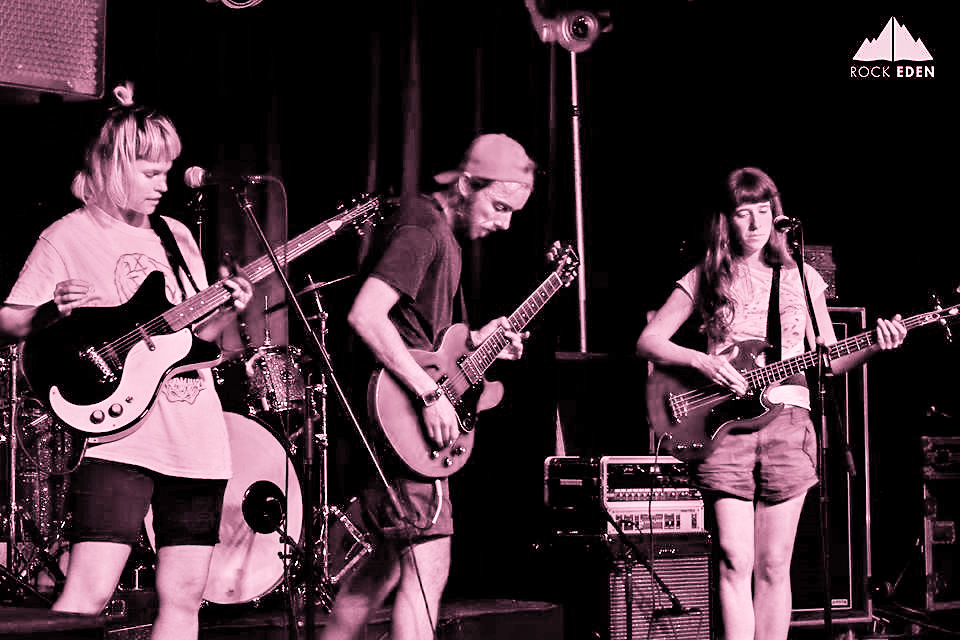 By: Andrew Boyd
Alt-pop/punk/indie/surf-rock?  Ribbon Tied are not afraid to push the boundaries of genre labels, which seems to be a growing trend with new music today. The labels are unimportant. Their music is fun and that's really all you need to know. I had the privilege of seeing Ribbon Tied perform recently at Club One as part of the Streamside All-Ages Expo and my first impression was that of intrigue. The performance was captivating. Pepa Chan's vocals are unique, but if I had to make a comparison, it would be with Molly Rankin of Alvvays. Except, Pepa would be more like Molly's cooler rebellious older sister who doesn't give a fuck about fitting in with the social normies.
I was not surprised to learn that Jake Nicoll recorded the album. Mr. Nicoll always seems to have his finger on the pulse of the fringe music culture happening in St. John's. Another notable addition to the team is Joe Tucker on lead guitar. Joe, known by many for his work with Roundelay and more recently Another North, has a very distinctive style of guitar playing which you would not initially anticipate as a fit with the music being written by Ribbon Tied. However, the fit is seamless and this adaptation is worth recognizing.
Ribbon Tied is:
Pepa Chan (rhythm guitar, vocals)
Andrea McGuire (bass, vocals)
Jess Barry (drums, vocals)
Joe Tucker (lead guitar)
Ribbon Tied's album release party is August 4 at The Ship Pub. As advertised on the event page: NO JERKS!